Talk UX is an annual international design & technology conference led by women
Boston Massachusetts, October 18 & 19, 2018
Boston Massachusetts,
October 18 & 19, 2018
Joseph B. Martin Conference Center
at Harvard Medical School ​
Joseph B. Martin Conference Center at Harvard Medical School ​
Thank you to all of our incredible sponsors, volunteers, committee members and attendees for making Talk UX 2018 a fun and engaging two days of learning and connecting.
This Year's Theme: Building Bridges!
Talk UX is an annual, international design and technology conference led by women. It's a platform to promote the contribution of women in UX, celebrating the exciting and innovative work women are doing within the industry, while remaining informal, supportive and encouraging.
The conference will examine the different areas comprising user experience, from research to data schema, and show the breadth of knowledge of women in UX and their impact on the field.

Day #1 – Thursday, October 18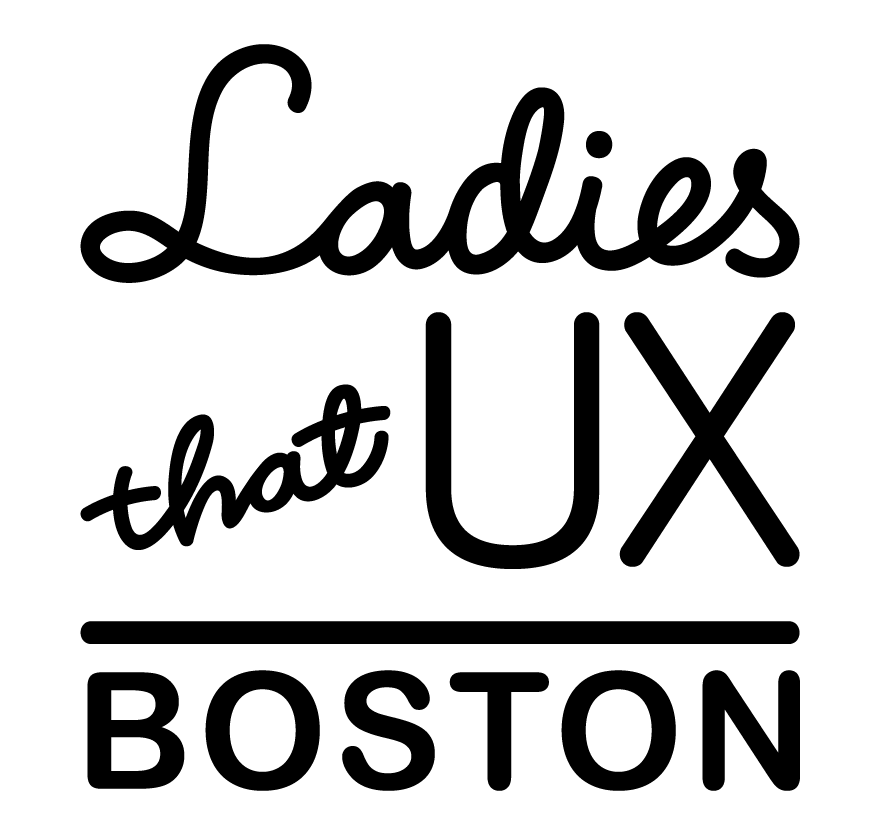 Opening remarks from LTUX Boston
Welcome from LTUX co-founder, Lizzie Dyson
Laura Granka / Director of UX, Google​​
BUILDING BRIDGES THROUGH UX RESEARCH
As UX professionals, we work hard to have empathy for our users and connect that understanding to our business goals. In this talk, Laura will give examples of how user research has helped Google stay true to their user-centered strategy and helped fundamentally transform the way we approach products, especially in areas that were previously unknown. You'll leave this session with new ways of thinking and tactics to apply in your own company.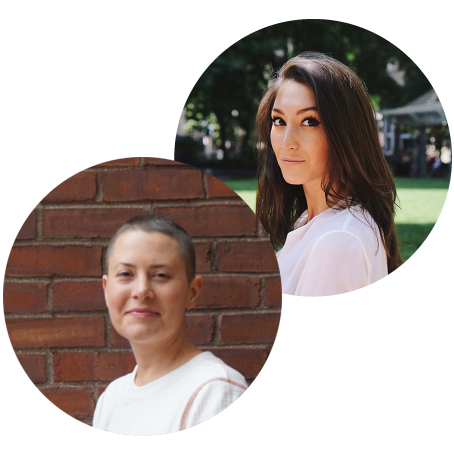 Jess Robash / UX Designer with Kira MacLean / Senior UX Designer, Pluralsight​​
Building Data Products, One Messy Step at a Time
Algorithms are all the rage right now and are showing us ways of creating products that are more empathetic, useful, and engaging. Learning how to take advantage of this new superpower to solve your next big idea can exciting but where do you start? What makes a good fit for data science and what do you do as a designer or product manager to get it going? We will be recounting our experience with leveraging data science and machine learning in our products and share tips on how to do it well.
The Makeup of Design Leadership
In this panel, incredible women in UX will discuss what makes a design leader. Learn how to influence design in your organization, drive business results, and effectively communicate your design decisions to both internal and external stakeholders. Whether you are an individual contributor or already lead a team, you'll walk away with a better understanding of what steps to take to advance your design career.
Director Of User Experience at HubSpot
Founder and Chief Experience Officer at Mad*Pow
Design Director at ezCater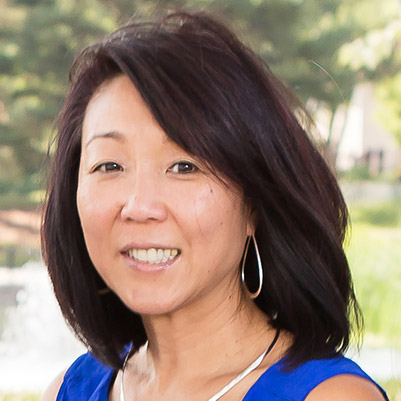 Head of Product Design & Research at Toast
Ladies that UX: Building Bridges across the world
Ladies that UX is a welcoming and transparent community of people who work in UX. Our mission is to build a global community to positively promote and support each other. In this panel, global leaders of Ladies that UX, will offer deeper insights into the humble beginnings of the organization, its impressive growth within a short span of time, its efforts to bridge the geographical and cultural differences, the organization's accomplishments and its future plans.
Co-Founder, Ladies that UX
Director, Americas, Ladies That UX
Lola Oyelayo / Digital Product Strategist​
A wicked problem is a problem that is difficult or impossible to solve because of incomplete, contradictory, and changing requirements that are often difficult to recognize. These problems are wicked because they resist solution, they adapt and change form, and they can't be separated from their context.
"You can't know what you don't know about what you need to know. So it's still your fault." – Modern UX Designer's conundrum.
As the Lean movement treads its certain path through the digital world, killing two-dimensional artefacts, trouncing on requirements specifications and making us all empowered and Agile, we might be sleepwalking into a bunch of very wicked problems.
You may not recognise wicked problems when they come up, but like a bad smell, they haunt you for a long time. Within the trifecta of money, time and capability, live any number of decisions needed to conceptualise, design and build large scale digital products and services.
The need to balance these with getting something 'shipped' means we inherently make choices that have a significant impact on the challenges we face later down the line. This talk explores some of these wicked digital problems and how they affect teams, as well as presenting some perspectives to help mitigate their impact when they come up.
Amy Deschenes / Senior UX Consultant, Harvard Library
Beyond WCAG: Making Websites Usable for People with Disabilities
Web Content Accessibility Guidelines (WCAG) matter, but usability matters more. It is a helpful first step to use automated web accessibility tools, like WAVE and SiteImprove, to test for compliance with WCAG, but to truly understand if your website is accessible, you need to include people with disabilities in user research.
At Harvard we've built a participant pool of native assistive technology users who can be hired by staff to test digital products for accessibility. In our user testing we've learned about issues that an automated accessibility testing tool would have missed and have been able to improve our website experiences for all users, no matter how they access the web.
When you ensure that your website is accessible, it becomes more usable for everyone. In this talk you'll learn about the types of accessibility issues that are not easily uncovered by automated accessibility testing tools. We'll also review best practices for moderating usability tests with assistive technology users as well as logistical planning tips for recruiting people with disabilities for user research studies.
Break
Product round tables
Resume & portfolio reviews
Lara Tacito / Senior Manager of Product Design, HubSpot
People Over Pixels: Building an Evergreen Design System
Design systems are all the rage these days. Everyone seems to be coming out with shiny new redesigns. But figuring out the right corner radius for your buttons and putting together a stunning color palette are the easy parts. How do you build a design system that makes life easier for both your customers and your team? And how do you build a process that keeps your design system from getting dusty? That's where the real work is. Lara will talk a little about that journey and share some key lessons along the way.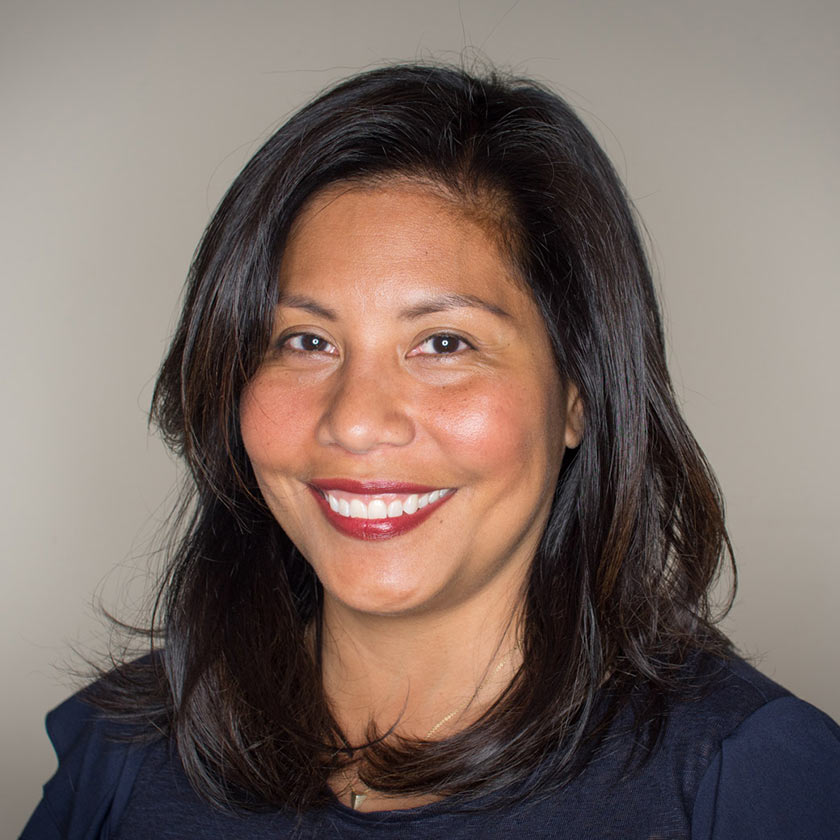 Elena Ontiveros / Content Strategy Manager, Airbnb
Chatter Bots: Content Strategy for the Conversational Interface
Messaging apps are changing how, when, and where people talk to their favorite businesses. With technology that automates transactions, customer service, and conversations like never before, how do you create a user experience that also feels human?
This session will talk through:
Strategies for balancing business goals with user experience
Best practices for developing the strategy and content for your conversations
Ways to adapt your voice and tone to this new communication channel
Tips for setting expectations with humans who think your bot can do everything
Approaches for those interactions that don't go as planned
Day #2 – Friday, October 19
Sarah Gibbons / Chief Designer, Nielsen Norman Group
Service Blueprinting: Use service design to create processes that are core to your digital experience and everything that supports it
Services rarely get the same attention as products. Even in the world of computer provided services, our resources (time, budget, man-power) are spent on customer-facing outputs, while overlooking the experience of the employees and/or service providers.
Services create intangible value through exchanges between people and either other people or props, where the "props" can be software, objects, collateral, or other carriers of a user experience. Service design is the design of those exchanges.
In this course, you'll bridge the gap between customers and service providers through service blueprinting. Learn how to create an experience that is useful and desirable to the customer, while efficient and effective to the provider.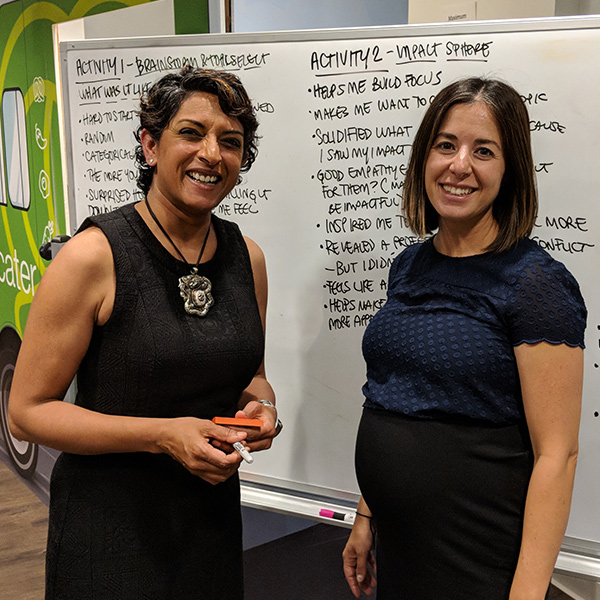 Meena Kothandaraman & Zarla Ludin / Experience Strategists & Co-Founders of twig+fish Research Practice
A Strategic Framework Everyone Can Use: NCREDIBLE Research
You're ready to embark on a research study. Your team has the chance to investigate people's behaviors, and you find yourself receiving questions from all directions. The questions sometimes feel haphazard, opportunistic, and as though everyone has been waiting for a moment to get in front of users. You know it is important to promote research within the organization, and you know there are factors to consider when running research, but somehow there is a communication gap between stakeholder asks, and what research can do. Balancing constraints such as time, budget, access to people and more becomes hard to manage.
Sound familiar?
In this workshop, Meena Kothandaraman and Zarla Ludin from twig+fish research practice will share a framework that establishes research transparency. This workshop will reveal a demonstrable approach for permeable success of research as a strategic practice within an organization. Sharing the research mindset and responsibility, and roadmapping questions to strategic organizational processes are just some of the benefits attendees can immediately apply.
The framework is a visual tool that exposes details required to construct credible study designs.
The framework:
Organizes unknowns
Brings awareness to assumptions
Publicizes knowledge gaps
Reveals organizational research habits and patterns
Visualizes a research road map
Positions research studies across time and budget
Attendees will walk out of the workshop knowing a simple and operational framework they can use right away!
Kate Brigham / Design Director at ezCater​
Problem definition: Identify the right problems so you can get to better solutions faster
One of the most challenging parts of the design process is making sure you're solving the right problems. Lack of clarity can cost your team time, resources, and missed opportunities for learning and delivering results. Building consensus early across your entire team will enable you to focus on right sized solutions that help you understand what's working (or not!) and iterate towards successful outcomes faster. Getting to a well defined design problem is a process in and of itself. It requires:
Understanding your users needs, challenges and goals
A clear picture of what success looks like
Identifying the constraints and assumptions you're working within to insure your solutions have the best chance for success
This workshop will give you a set of tools and techniques to drive problem definition within your organization. Learn how to identify the key components of a well-defined problem and get introduced to techniques that will help you lead your team in getting there. If you want to be seen as a strategic thought partner within your organization, this is one of the most powerful tools you can have in your toolbox.
Brought to you by Ladies that UX, a global organization that has created an international community of inspiring, supportive women in design and tech. With chapters in over 55 cities, Ladies that UX is leading a global movement that empowers women to achieve their full potential.
We shed light on the bridges that women in UX build between problems and solutions, user needs and products, and design and technology.
Enhance your skills by learning from UX leaders on a wide range of topics. Leave equipped with the tools to confidently bring about change in your organization.

Meet passionate fellow-UX practitioners from around the world. Join a vibrant community, expand your reach, and further your career.
Celebrate the exciting work of incredible women in our industry. Hear stories of growth and success from accomplished UX professionals as they share their expertise.
We want women to feel empowered to speak at conferences, so we've put together an all-women lineup of speakers, each one with incredible stories to tell. Our conference is open to everyone. Come celebrate the accomplishments of women in UX.
Joseph B. Martin Conference Center at Harvard Medical School
77 Avenue Louis Pasteur, Boston MA 02115
This error message is only visible to WordPress admins
Error: The account for ladiesthatuxbos needs to be reconnected.
Due to recent Instagram platform changes this Instagram account needs to be reconnected in order to continue updating. Reconnect on plugin Settings page
Talk UX is a women-led conference. Learn about all of the women volunteering to bring this conference to Boston.
Interested in volunteering? Drop us a line at hello@talk-ux.com
.
Senior Product Designer, ezCater
Product Designer, ezCater
Account Manager, McGraw-Hill Education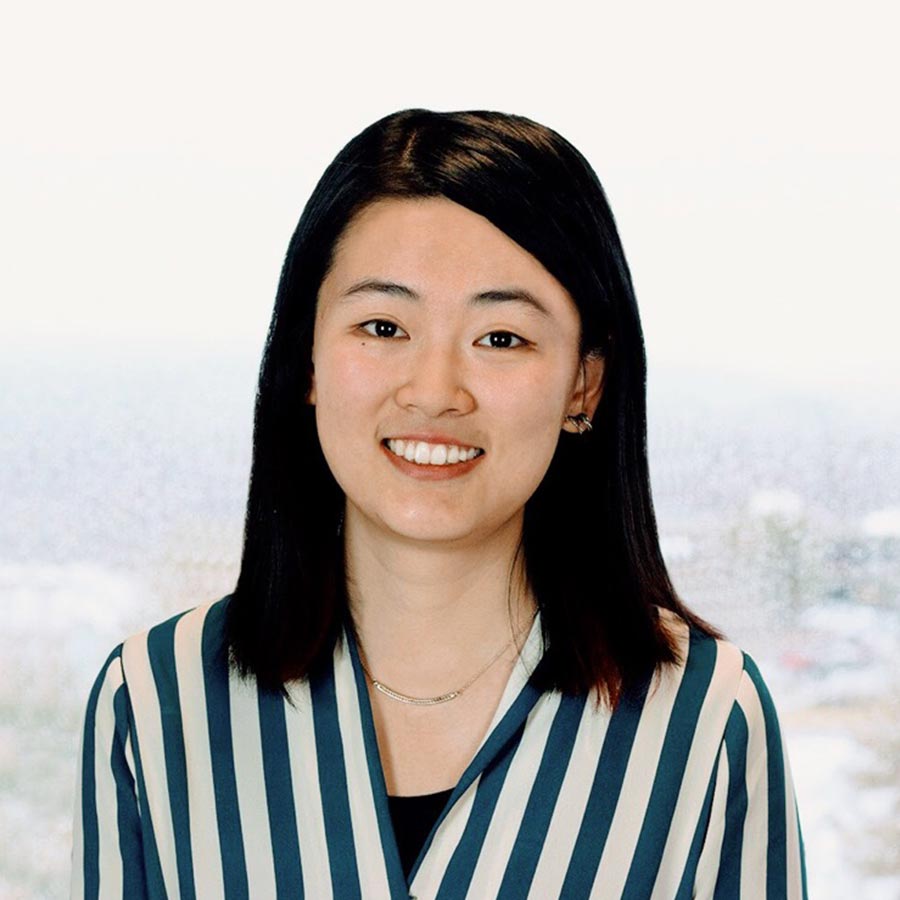 Senior Design Researcher, ezCater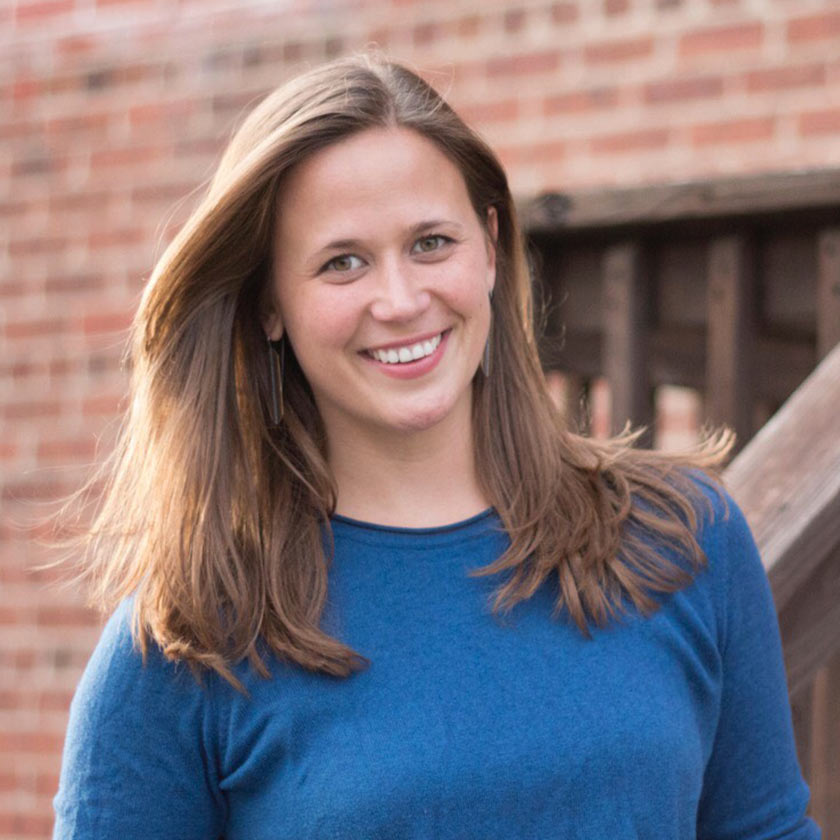 Graphic Designer, 903 Creative
Engagement Marketing, Harvard Alumni Association
Client Success Specialist, ezCater
Ladies that UX is not affiliated with Harvard University, nor is Ladies that UX, Boston a Harvard University program or activity